Article Search
2023. 4. 27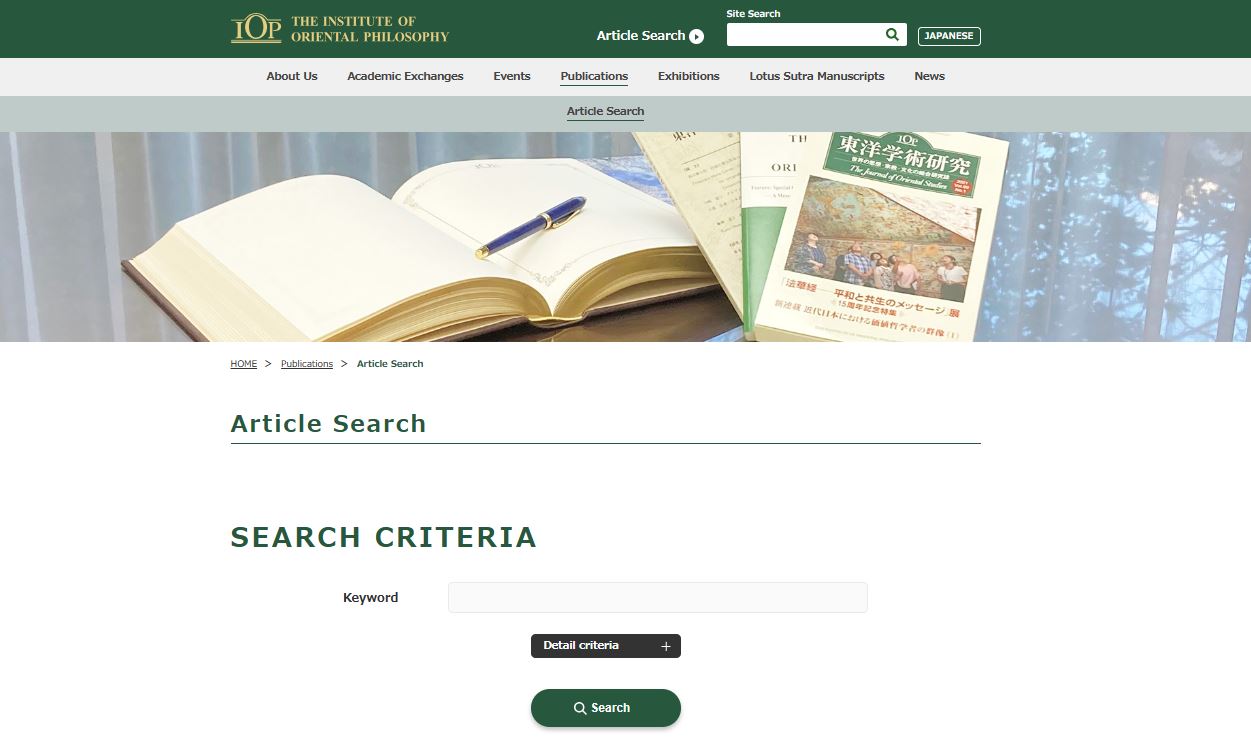 Articles from The Journal of Oriental Studies vol. 27 (published in 2017) and vol. 28 (published in 2018) are now available in our database, and can be searched using the link below:
https://www.totetu.org/en/publication/search/
The search engine can be accessed at any time by clicking on the 'Article Search' link at the bottom right of the page.